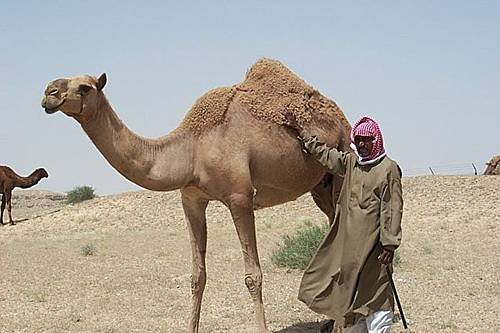 I was taken out to the desert to experience the environment including camels and their Bedouin caretakers. Now here we are well over 100 degrees and this camel man is outfitted for winter... almost.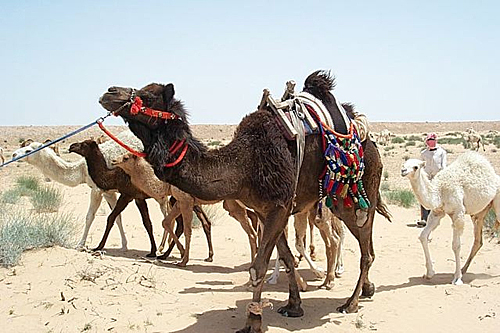 More camels~ one in his finest outfit!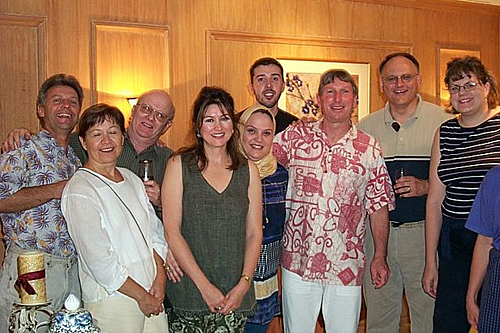 Friendly teachers hosting an iced tea gathering and making me feel most welcome!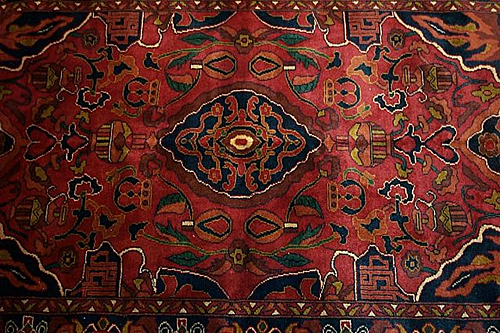 My hosted took me shopping at a carpet suik ~ i didn't get this one but a picture shows how beautiful they are ~ hand woven in a village! Can you believe it?
Back to Travelogue Main Page